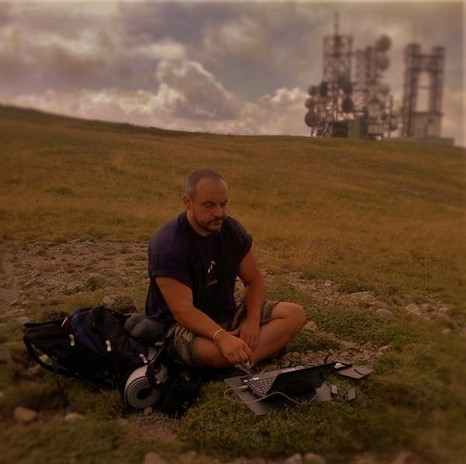 Programmer, author, perhaps programmautore. The audiodroni are machines that government, they make up. I love the string quartets when duet with industrial clangs, the contrasts give me joy, noise is an ambition to be sublimated in the symphonic. More human than human is the search, not a slogan.
My research is on the noise that involves hardware, software, beyond any underlying algebra to them, studies that have their roots in rumorismo Russolo and find new outlets in the concrete music begun by Pierre Schaeffer.
In a few generations, and noise so are two worlds that come together without clashing and indeed s'esaltano in their peculiarities when the contrasts become opportunities to create something new and often surprising. We think the experience of Cage, Stockhausen parallels to the complex but still prior to that of Charles Ives, not surprisingly one of his spiritual masters and we will find how these new contrapuntal forms are not only to be relegated to pure experimentation, but find an ennobling as forms autonomous expression.
The other aspect of the study concerns the generative or automatic music music, create software that makes up, instilling in the machine also includes a determinism with randomness in order to generate sounds with a logic and internal consistency that best meets rigid mechanistic rules and that in simultaneously satisfies the aesthetic taste and a balance if not harmonious at least logical.
To do this, however, it serves to transform the causal event, to include in the calculation of the algorithmic constants, randomization of events. In essence groped not so much the generation of random sounds, as through the indeterminate achieve a result not predictable but limited to a well-defined set of scenarios.
On the other hand the objective underlying the generative music is to create a kind of intelligence that tends to harmony structurally coherent rather than a result of the strict technical rigor.